Win $80,000
in Prizes Pitching
Your Web3 Startup
QuickNode is hosting their third QuickPitch Competition
Apply by March 24th, 2023, to win $10,000 in cash for your Web3 project, $25K of free QuickNode credits, $25K of free AWS credits, $20K of ad space on Icy.Tools, a social blast on our Twitter account with 23K+ followers, and an email to 110K+ developers.
Selected applicants will present on the QuickNode-hosted Twitter Spaces on March 28th, 2023!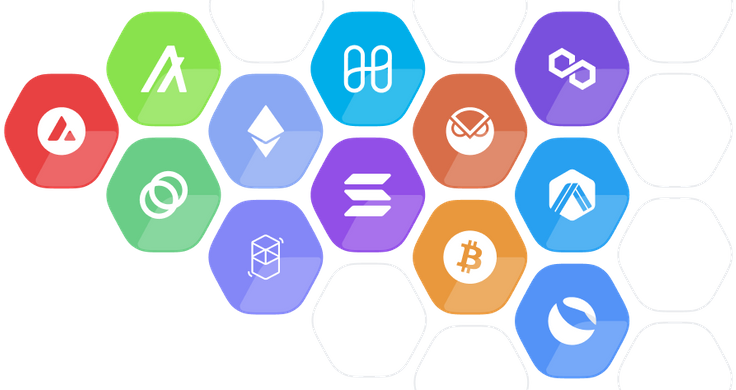 What is the
QuickPitch Competition?
This virtual contest offers web3/crypto startups the opportunity to showcase their innovative ideas and compete for prizes. The QuickPitch Competition features presentations to a wide audience of technology enthusiasts, and a panel of judges will select the winners based on their pitch and potential.
Competition

Prizes
Get ready for the QuickPitch Competition and the chance to win big! We're excited to offer some incredible prizes. So what are you waiting for? Enter the competition now and see what you can achieve!
⭐ 1st Place Prize

• $10,000 cash

• 1 year of free QuickNode (up to $25K)

• $25K of AWS credits

• 1 week of ad space on Icy.Tools ($20K value)

• Dust Labs OS Credits, advisory sessions with Kevin & Frank DeGods

• Gets to pitch to Orange DAO's three general partners and future opportunities to engage with the DAO

• Social blast to our 23K+ Twitter followers

• Highlighted in an email that goes out to 100K+ developers

⭐ 2nd Place Prize

• 6 months of free QuickNode (up to $10K)

• $10K of AWS credits

• QuickNode Feature Friday blog post + a Twitter thread

⭐ 3rd Place Prize

• 6 months of free QuickNode (up to $5K)

⭐ Anyone that applies

• 1 month of free QuickNode (up to $299)
Frequently
asked questions
- Who: Anyone building on the blockchain.
- What: Pitch competition with a 1st place prize of $10K in cash & $25K each of QuickNode and AWS credits.
- When: March 28th, 2023, at 12 pm CST
- Where: Twitter Spaces hosted on @QuickNode
- Why: 1) Have a shot at winning $80,000 in prizes 2) Build hype around your startup to make hiring and fundraising easier.
We're collecting applications until March 24th, 2023; 6 submissions will be selected. The 6 chosen startups/projects will go on to pitch on Twitter Spaces on March 28th, 2023, where one winner will be selected and awarded $10K in cash and additional prizes.
1 - The idea itself
2 - Business viability
3 - The presentation
4 - Product readiness
5 - Marketability
This partnership aims to support the Web3 ecosystem, enabling builders to leverage industry-leading blockchain infrastructure on QuickNode and cloud computing services on AWS. All AWS Activate startups are eligible for 6 months of free QuickNode, up to $5K. Additionally, all startups in the QuickNode ecosystem are eligible to apply for $5K in AWS Activate credits.
*Activate credits are subject to the AWS eligibility criteria and Terms of Service.
5 minutes of your time filling out an application, and if you get selected, 5 minutes of your time pitching on Twitter Spaces. Nothing more.
No, this competition is chain-agnostic. Multi-chain solutions are okay too.
QuickNode's mission is to help blockchain ecosystems scale by providing accessible core infrastructure. We make it simple to build blockchain applications and scale up as you grow. From enhanced APIs to powerful tools and analytics, all at your command through a simple control panel.
QuickNode's platform offers unmatched performance while never compromising on security & reliability. Our globally distributed, highly available nodes provide development teams with the peace of mind they need to focus on what really matters; the ability to focus on user experience, product releases, and the success of their application.

Apply now for a chance to win!