Back to the Bull

Contest
Celebrate Web3's Best Projects! Cast your vote now.
Dive into the ultimate bracket challenge and vote for your favorite blockchain projects and dapps. Make your voice heard and champion the best in the Web3 space!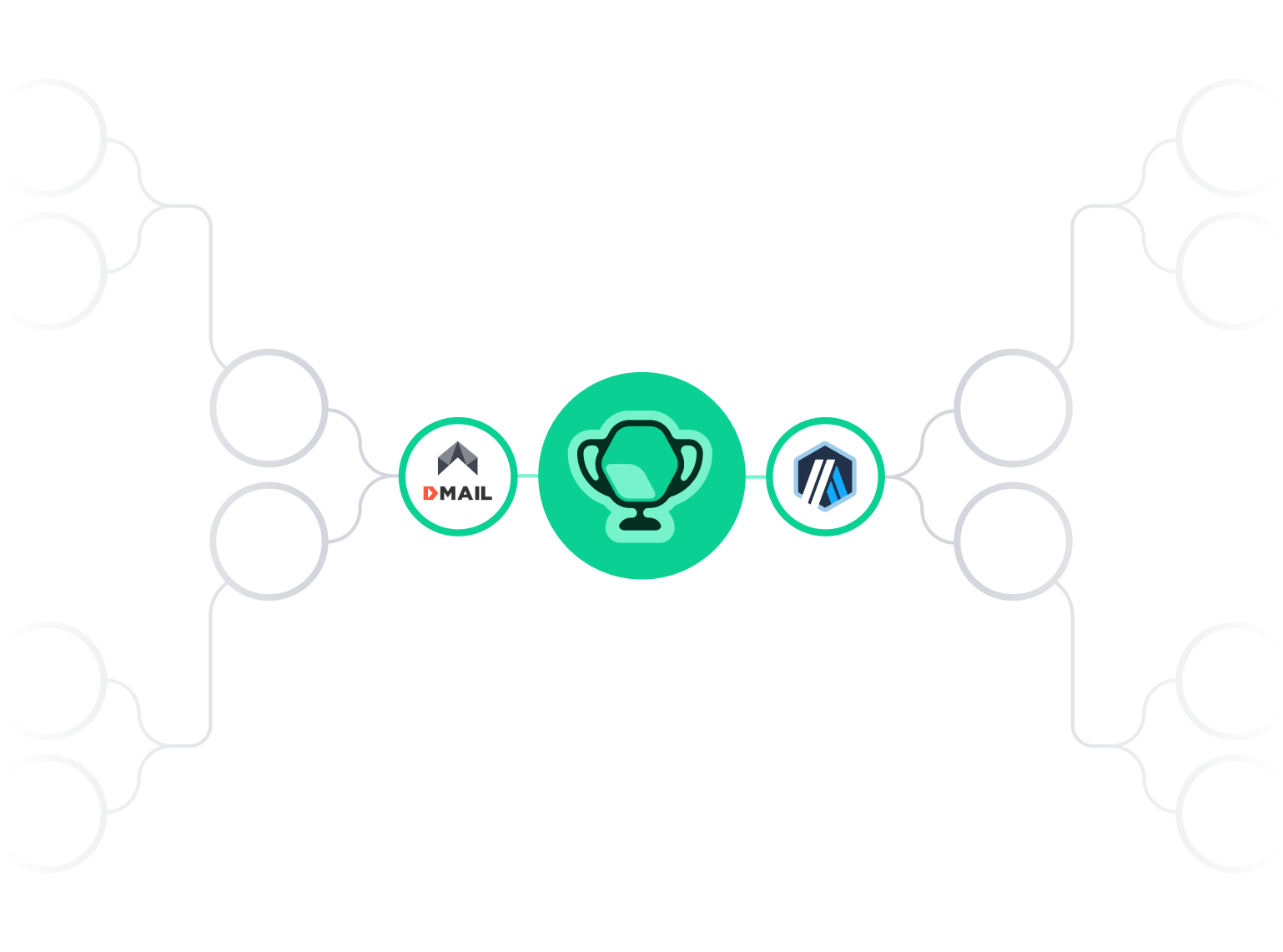 How it
Works
A Simple Guide to the Contest
Browse Bracket
Explore the match-ups and discover projects.
Cast Your Vote
Click on your top picks. One vote per match-up.
Follow the Results
Keep an eye out for winners after each voting round.
Got
Questions?
Check out our FAQ for answers to common queries. Ensure you're familiar with the contest's rules and guidelines to make your voting experience smooth and fair.
Share and
Engage
Love the contest? Share with your network, friends, and fellow crypto and blockchain enthusiasts. Join us in creating the summer's standout Web3 experience!
Frequently
asked questions
The "Back to the Bull Contest" is an existing bracket challenge where users can vote for their favorite Web3 and blockchain companies. They will compete head-to-head in match-ups and with your votes, advance through the bracket to be crowned the champion.
It's simple! For each match-up in the bracket, just click on your preferred project. Each user can cast one vote per match-up. As voting rounds conclude, winners advance based on the number of votes received. Be sure to come back and vote for the companies that advance in the later rounds!
You can vote once for each match-up in the bracket. As the contest progresses and new match-ups form, you can return to cast your votes in subsequent rounds.
Absolutely! By participating and providing a valid email domain, you'll be entered into a giveaway. Stand a chance to win exclusive prizes just by voting!
The winner of each round will be updated on the bracket as the contest progresses. The ultimate champion and giveaway winners will be announced at the end of the contest. Stay tuned to our social channels for updates!
The winning company will get QuickNode platform credits, Swag kits, Gift cards, and more! For more information on prize details, click here.
For a detailed understanding of the contest's mechanics and the giveaway rules, please refer to our Rules and Voting Guidelines.
If you have further questions or need assistance, don't hesitate to reach out to our team on our Forum or Contact Us.